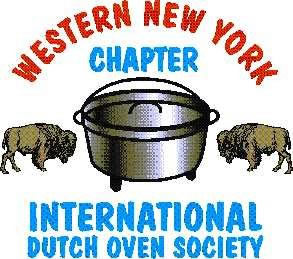 ---
We returned to 9 Mile Island to perform a Dutch Oven demo for approximately 250 Scouts & Leaders & Dads. Pizza, Chicken Wings, French Fries, Cobler, & Chili were the "menu". Of course we expanded upon this & showed various ways to prepare pizza in a dutch oven. Once you've got a batch of hot oil, we showed how many other things can be cooked this way: mushrooms, apples, bananas, & donuts. The biggest thing we were trying to get across to the Scouts is to experiment with a dutch oven ... when in doubt, try it.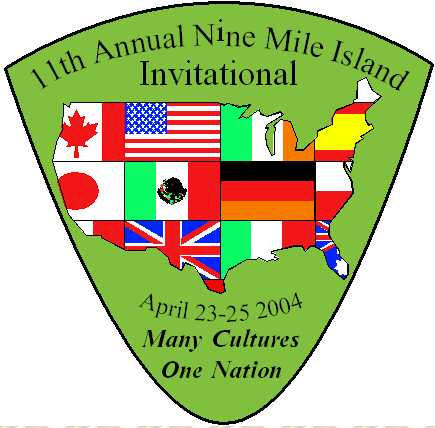 The members & returning volunteers that we had on hand for this demo were: Kevin Backstrom, Patrick Backstrom, Katie Dimitrov, John Jones, Bill Stockwell, Ron Wagner, Bill Wheeler, & Dennis Wheeler. We also had a few helper-Dads assisting us throughout the day.
---
The prep & setup: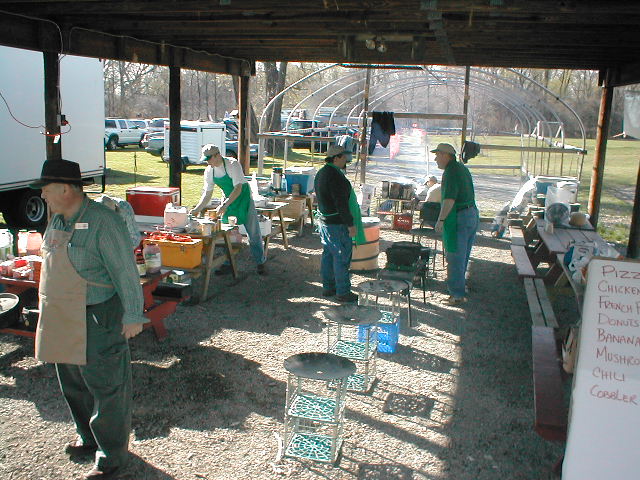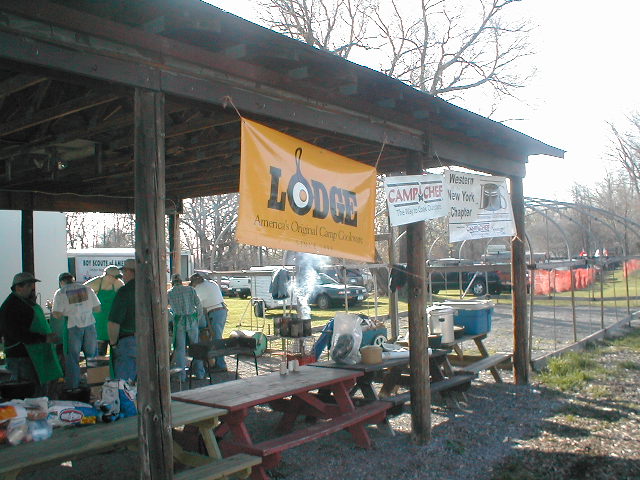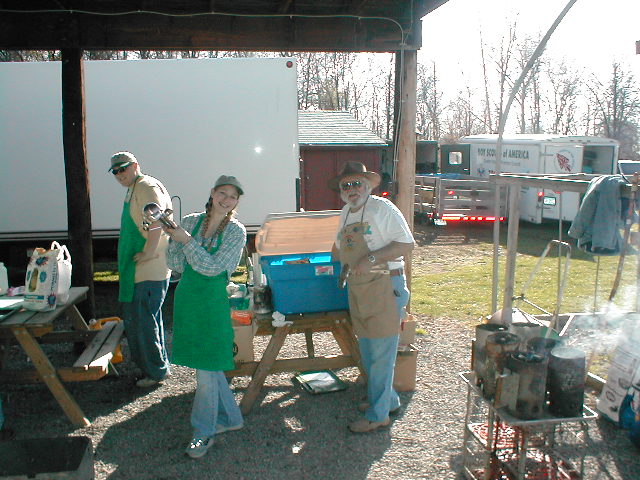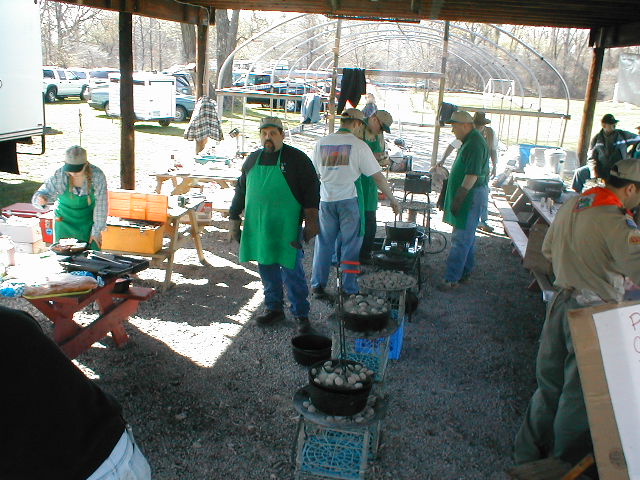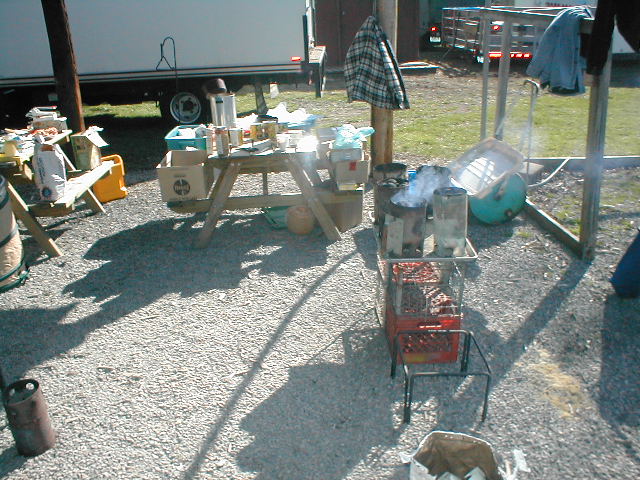 ---
The Demo's: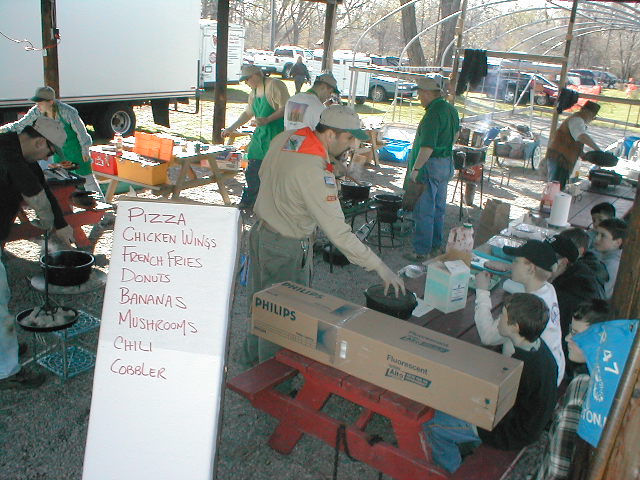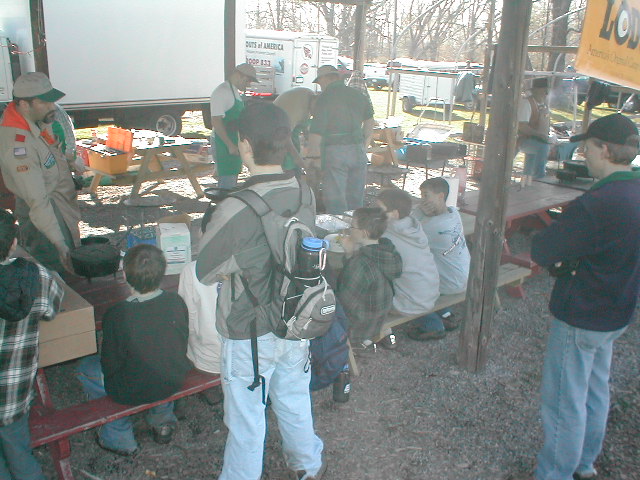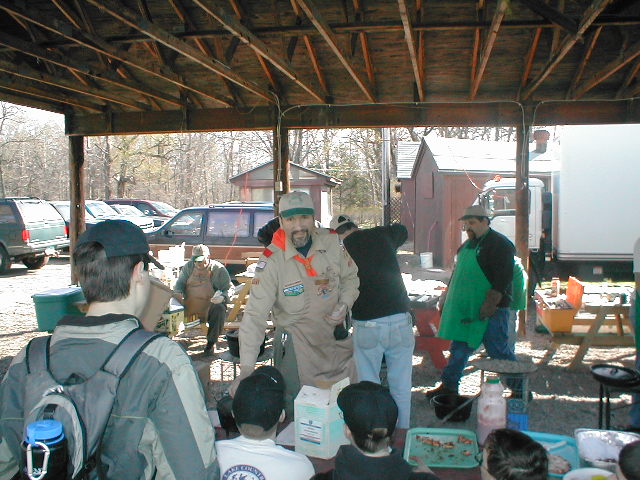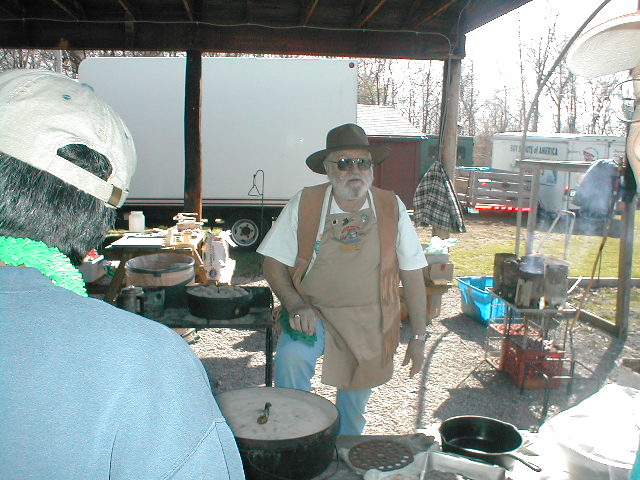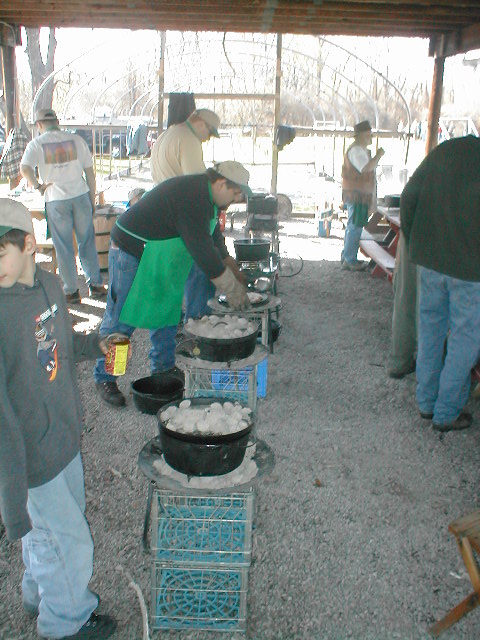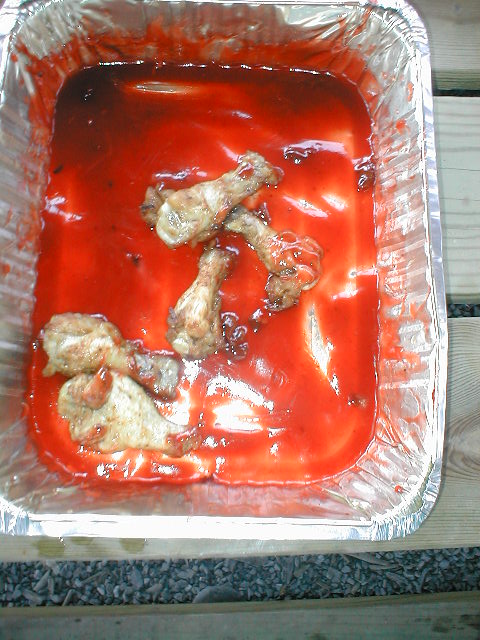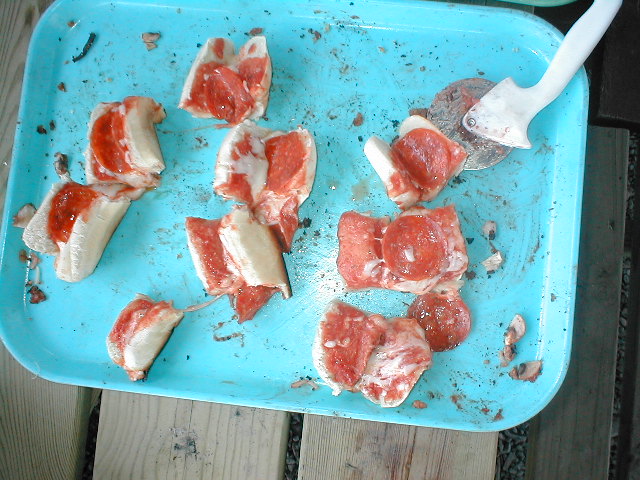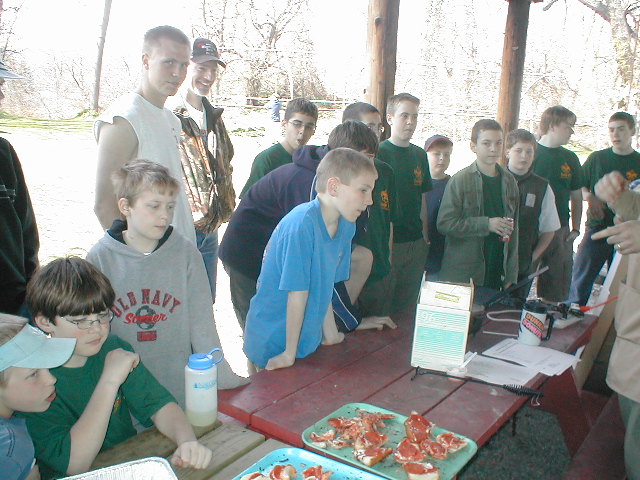 Just like the last time we did the Pizza & Wings thing, the food was getting snagged up as fast as we were putting it out. This was a good sign. ... :-)
---
While all the demos were running smoothly, a few "extra" dishes were experimented with. Stockwell did a Bread Pudding, Wagner a Pineapple Upside Down Cake & Wheeler a Seafood Strew.
A scary combination ... Wheeler & Stockwell ... :-)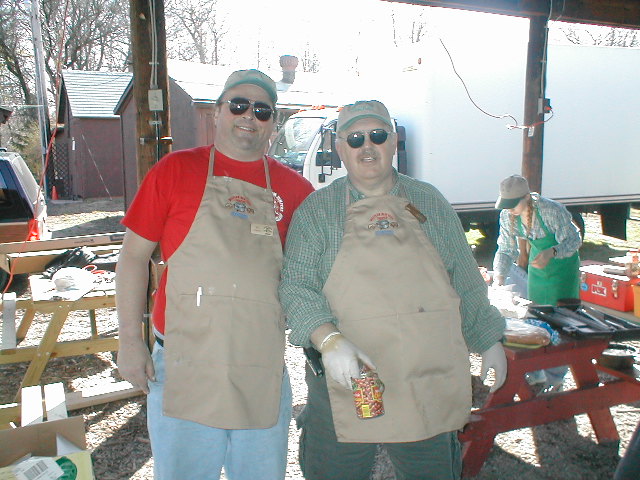 Wheeler actually made something in a Dutch Oven ... with a recipe ... a San Francisco Seafood Stew.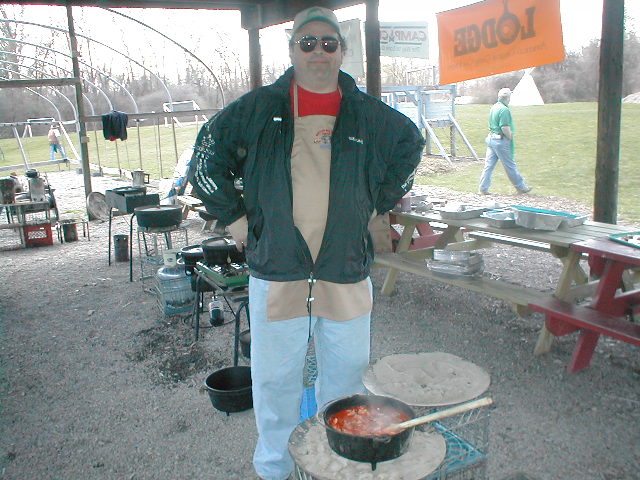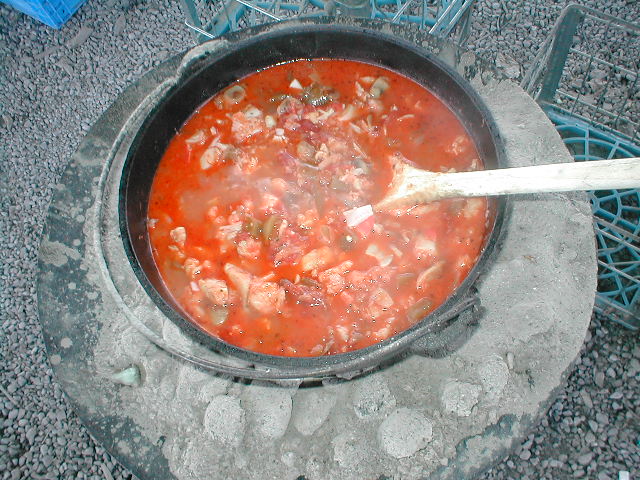 Stockwell did a number with a recipe for Bread Pudding: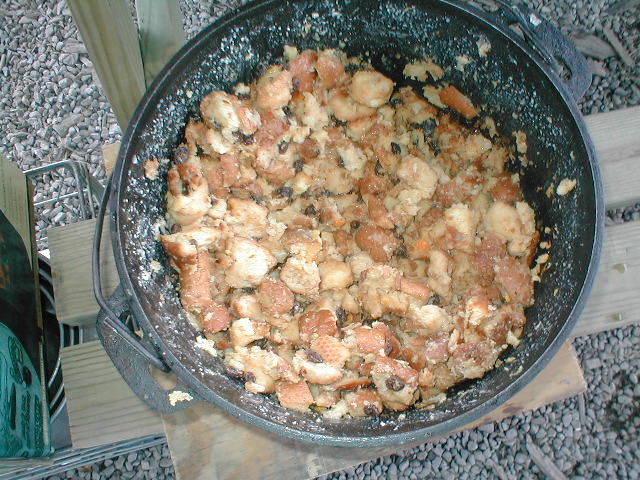 ... And Ron's Pineapple Upside Down Cake.