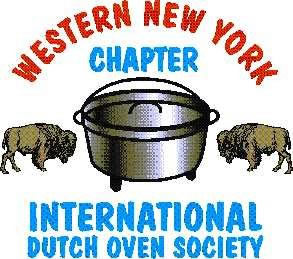 ---
The Western New York Chapter
First Annual Chili Cook Off
The event was held on October 18th 2003, at the main entrance to Galyan's at the Walden Galleria Mall in Cheektowaga, New York.

There were 6, 2person teams competing, giving the judges 6 hot chili and 3 sweet chili recipes to sample.

We had 5 food judges and 1 field judge, they were: Gary Butler; Maleony D'Alesandro; Donald Seth; Sherry Wagner; Steve Martin (a last minute replacement) from Boulder, Co.; and Jack Brown.

1st, 2nd, and 3rd prize in each category plus a best overall were presented.

First in the hot chili was Bob and Mary Lennartz, second was Marty Odachowski and third John & Debbie Patrick.

In the sweet category first place went to Bill Stockwell followed by Jeremy Horton and Jessica Mathis, and third went to Esther Horton (sorry Dave).

Bob Lennartz walked away with the best overall.

Galyan's and Camp Chef donated all of the prizes, and we thank them for the help.

Despite the rain we had a lot of interest from the public and answered a lot of their questions, plus feeding them samples to show them just how good the black pot can make a cook look.

Event coordinator: Ronald Wagner
---
Ron Wagner & Dave Horton ...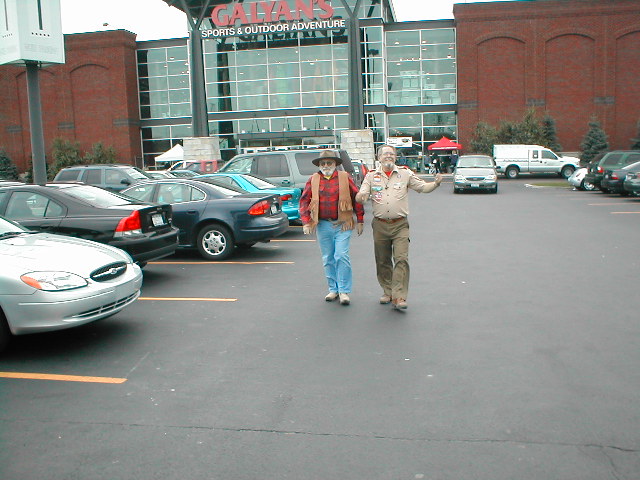 This is where it was happening ...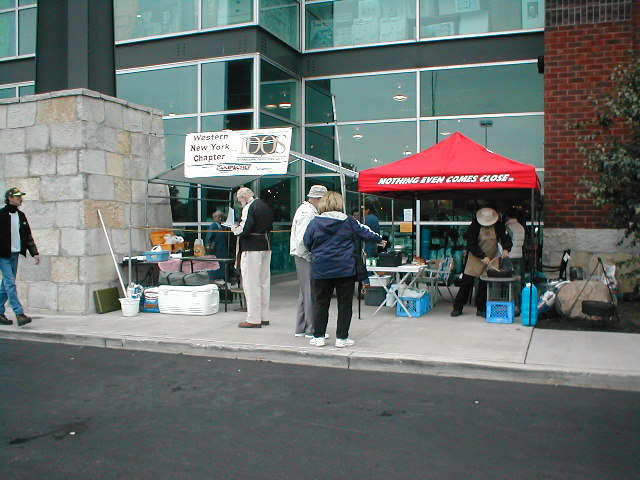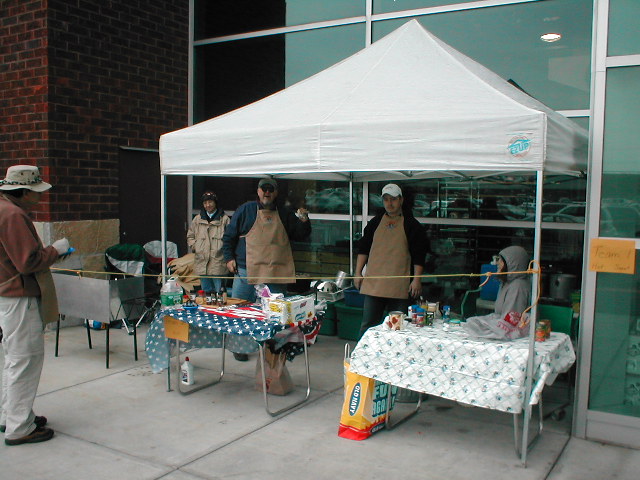 Jack Brown ... an apron & a clip board ... something seems funny here. ... :-)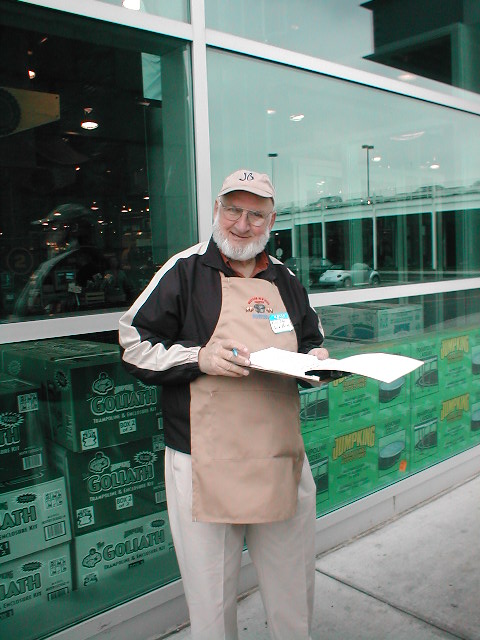 Wee Willy's little girl. What a smile.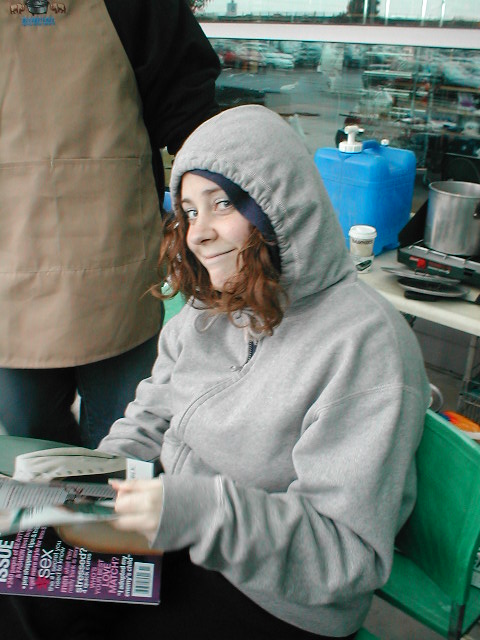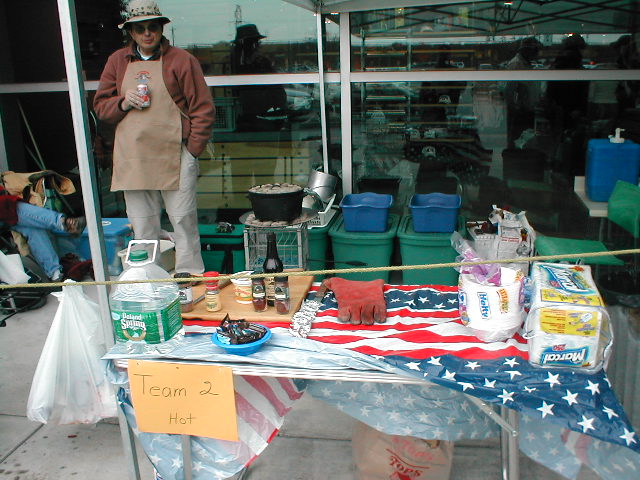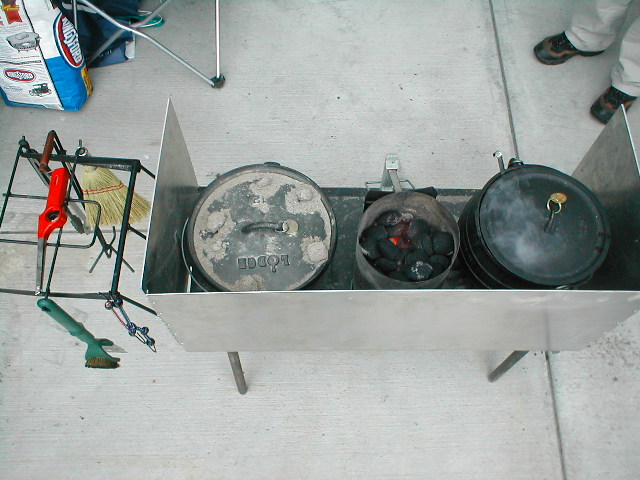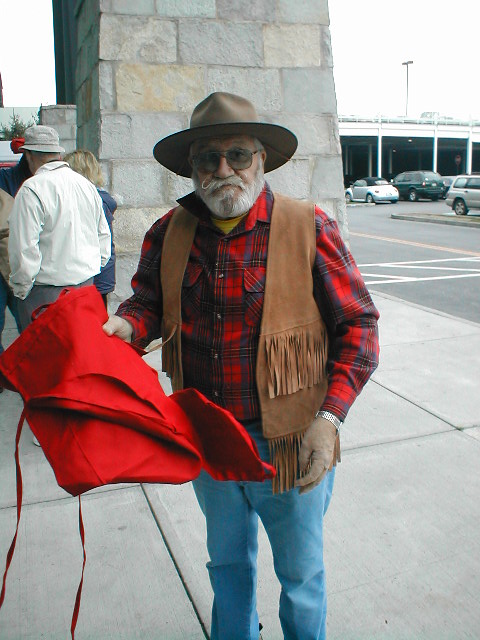 ... and the Woman behind the Man. You know there has to be someone showing him how to do this stuff. ... :-)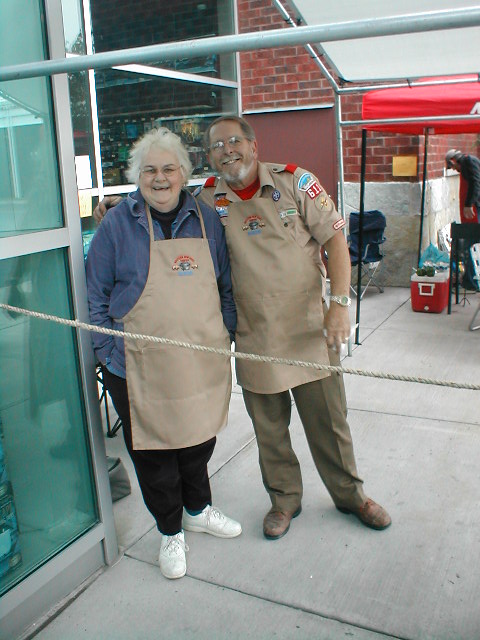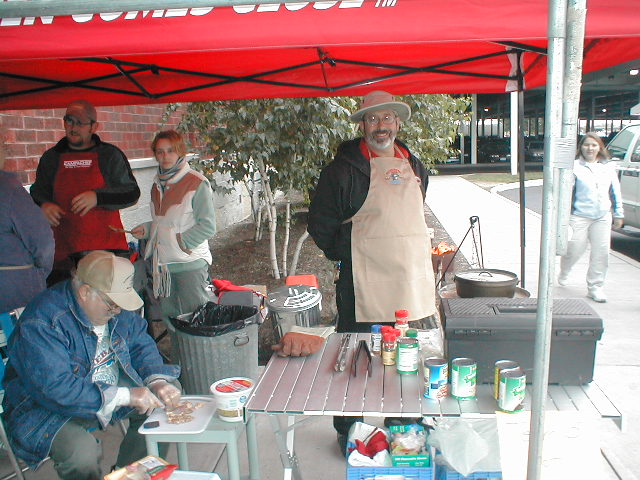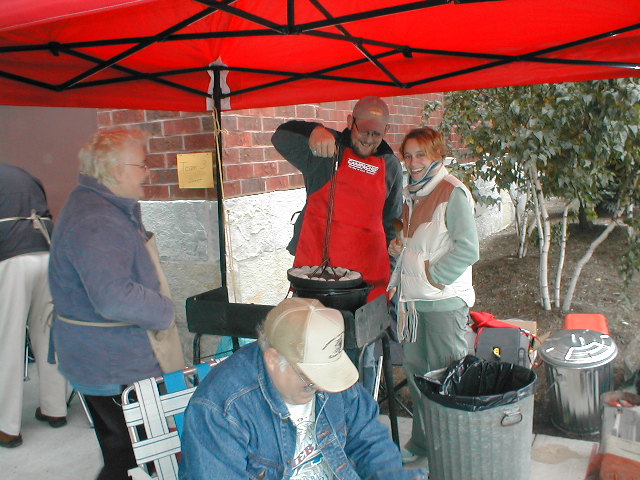 ... she's figuring out how to get me for the pictures ... oh well. ... :-)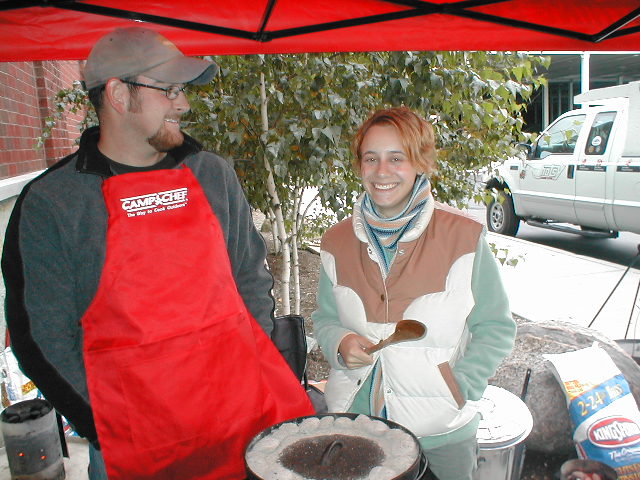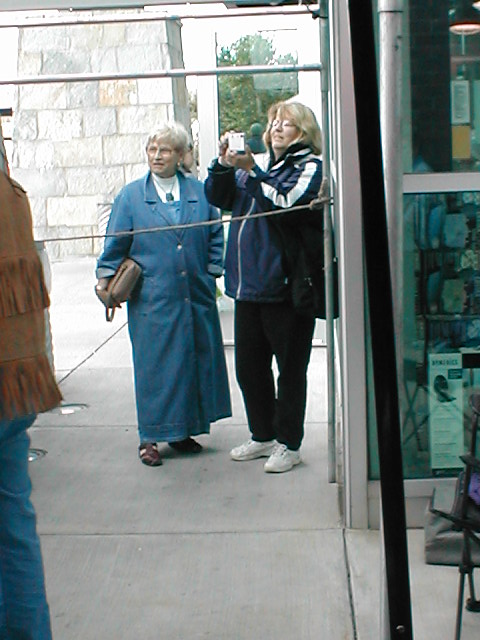 Yes, there really is a Mrs. Wagner.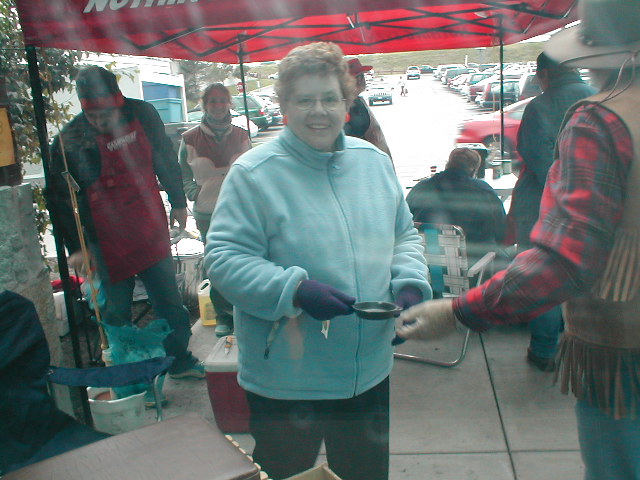 You know that Wee Willy was singing while putting up this sign.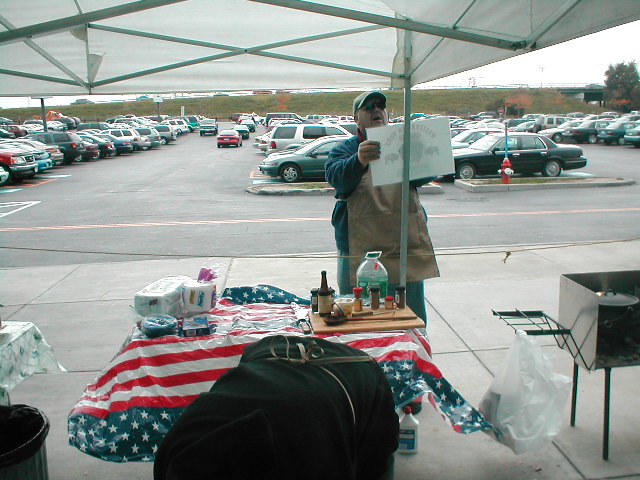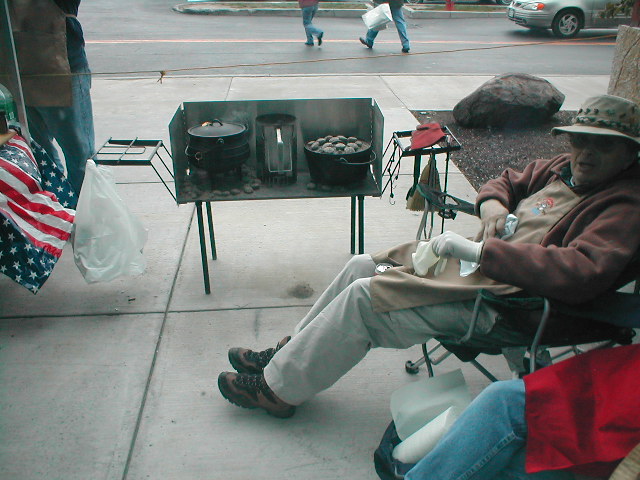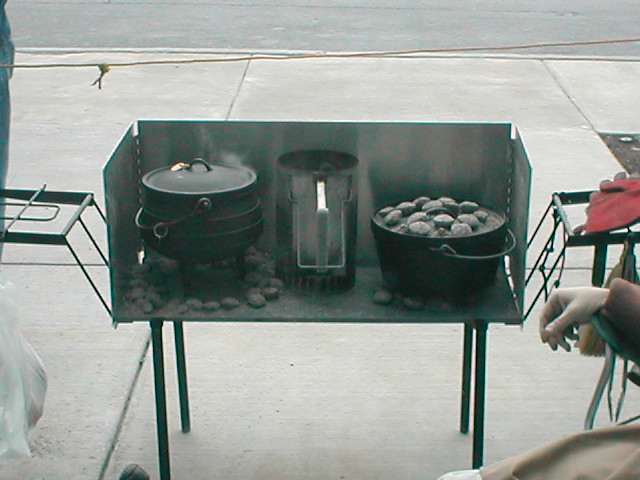 Bob & Mary show how to cook ... :-)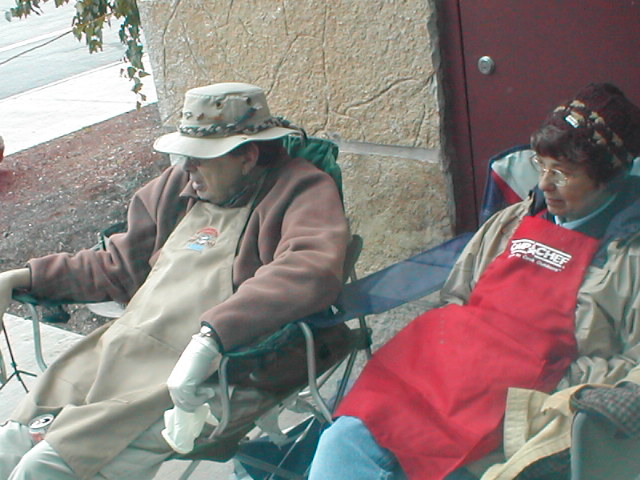 "I want one of these & one of those ... how about this?"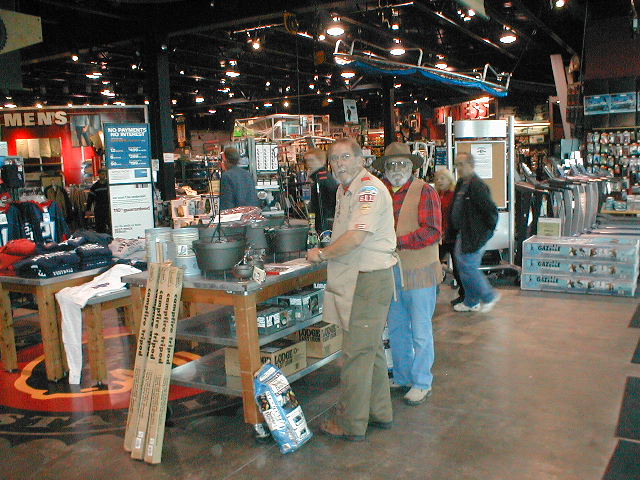 The lady from Galyan's that made this all happen.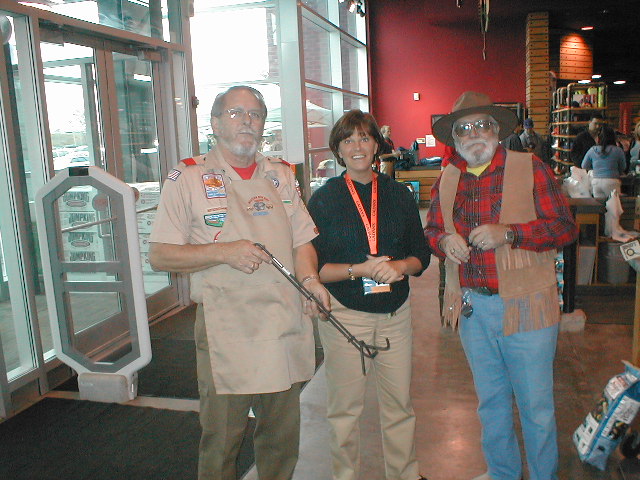 This, I couldn't resist. We always see the TV cameraman from this angle, ...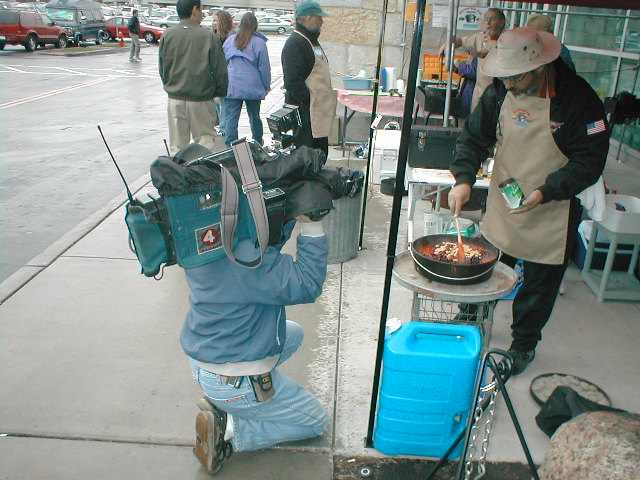 ... or this one. However, every now & then I've always wondered ...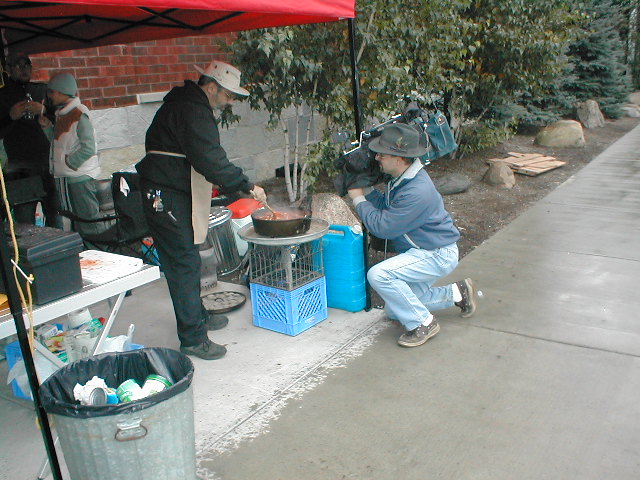 ... what they really look like. ... :-)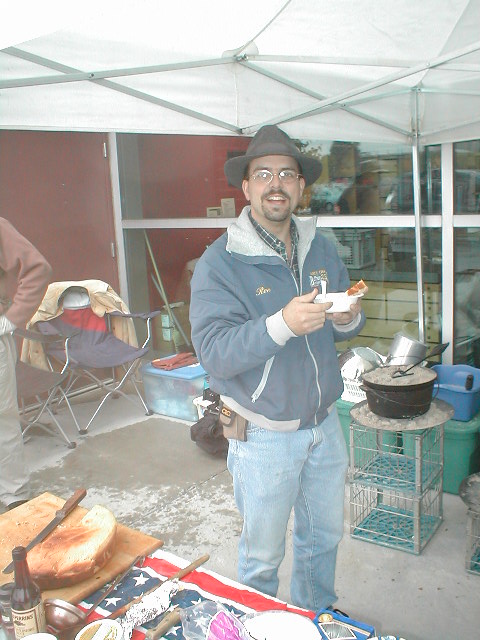 ---
Additional Pictures of the Cook-Off by Stan Kowalski Jr.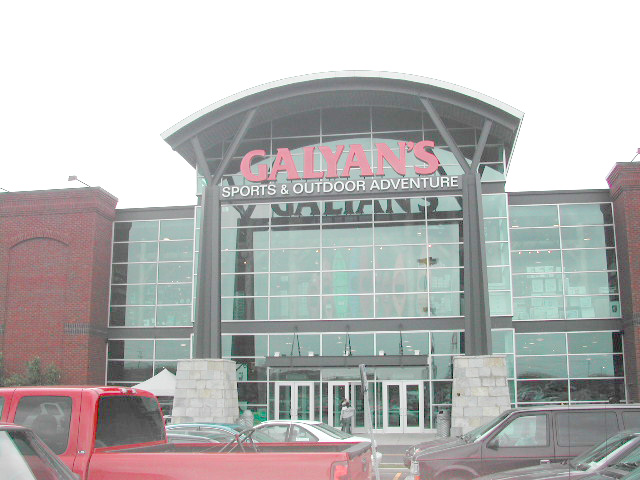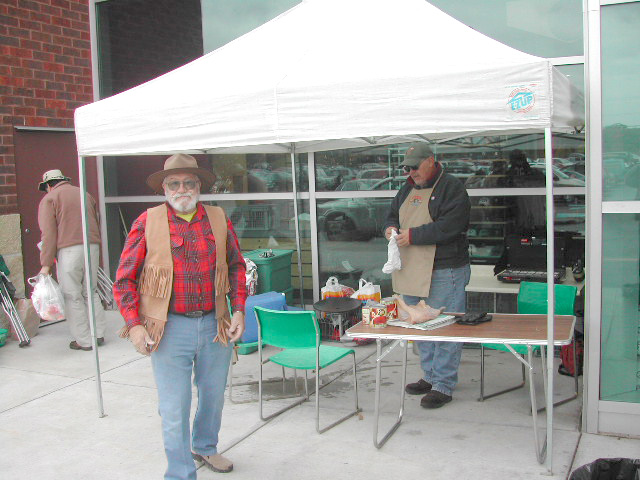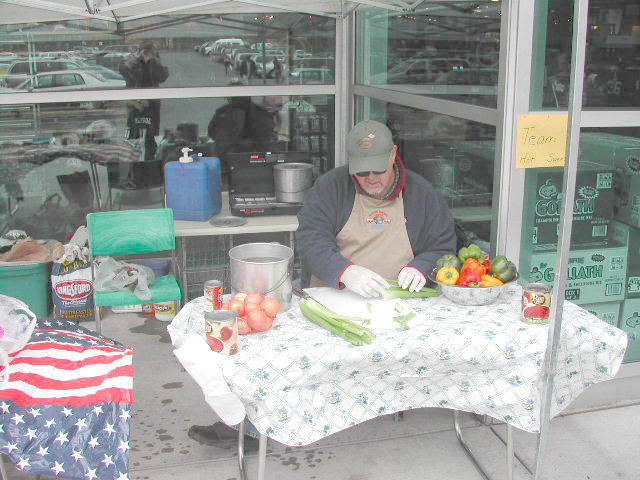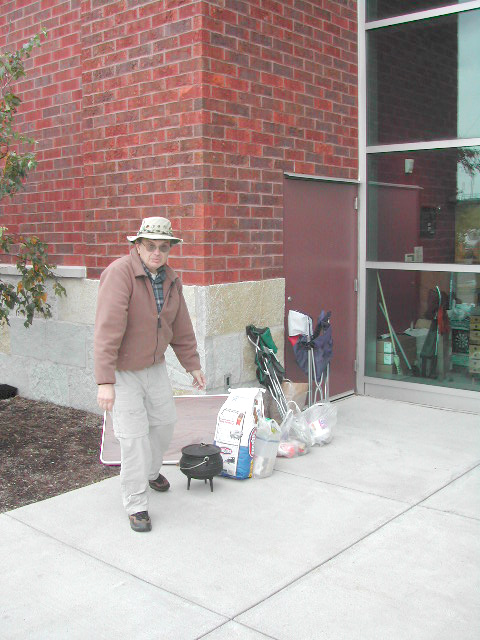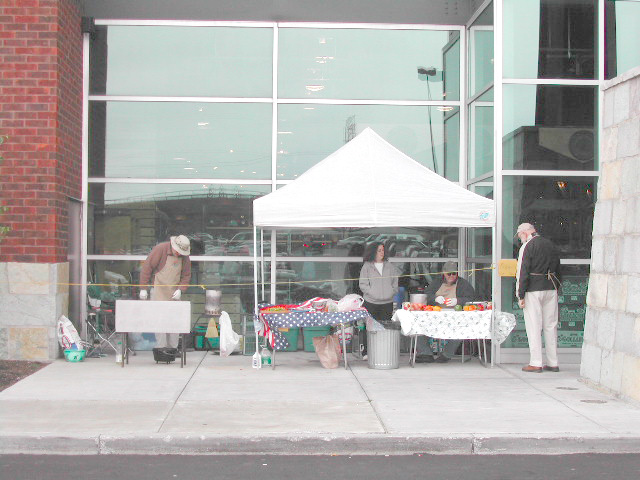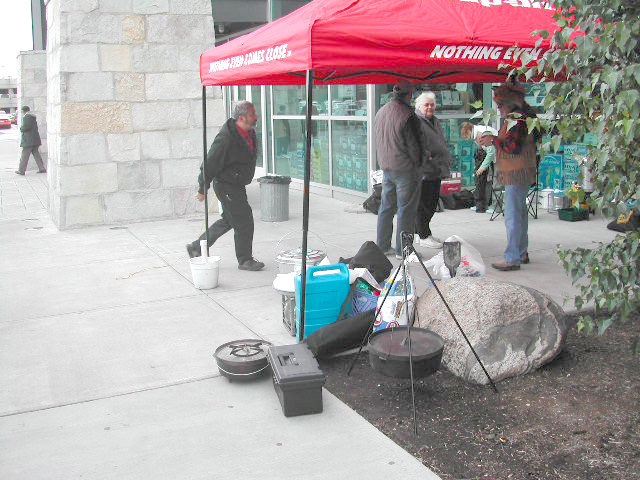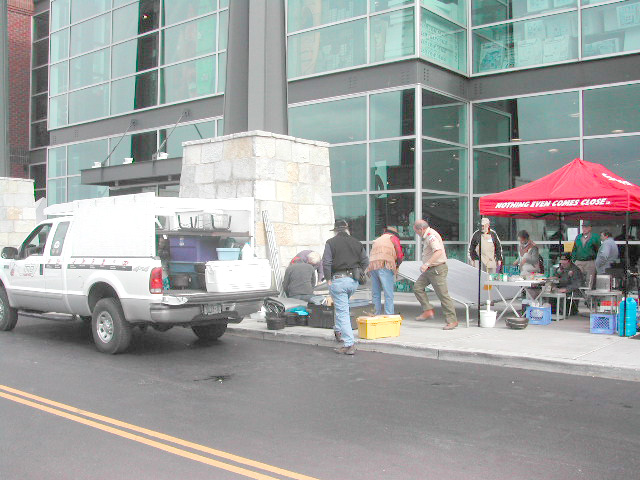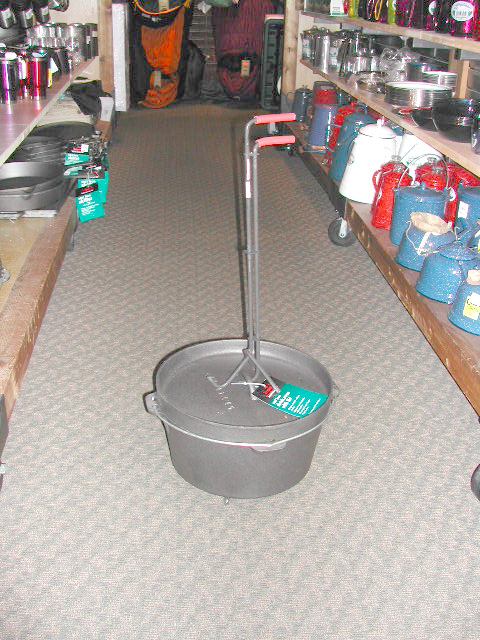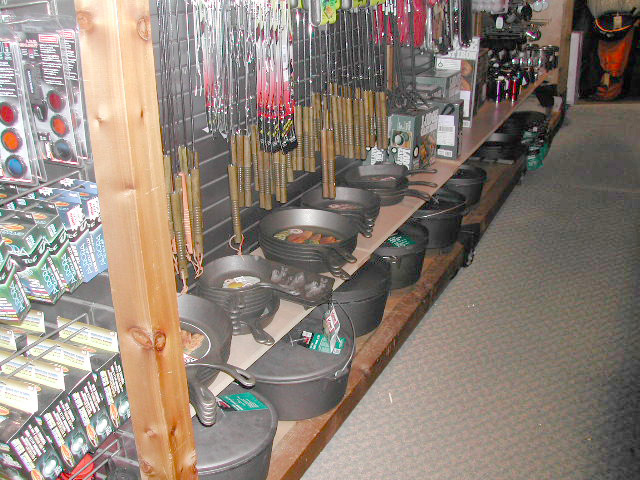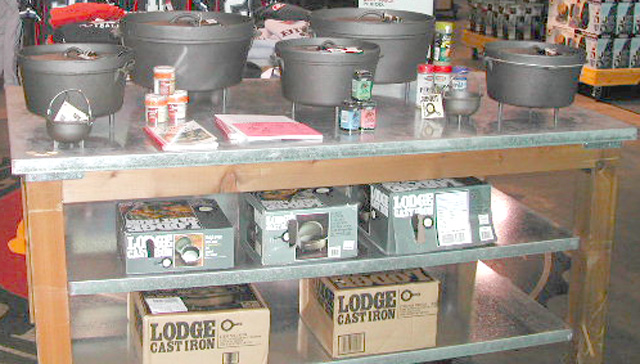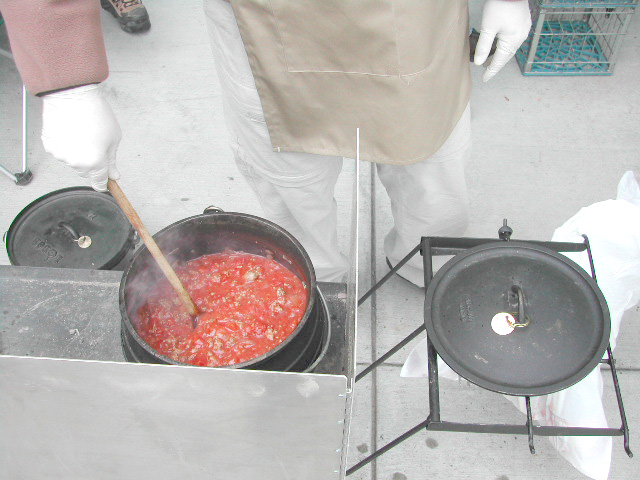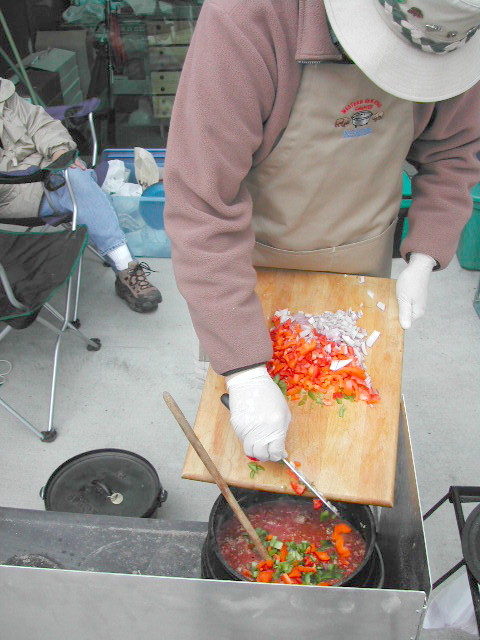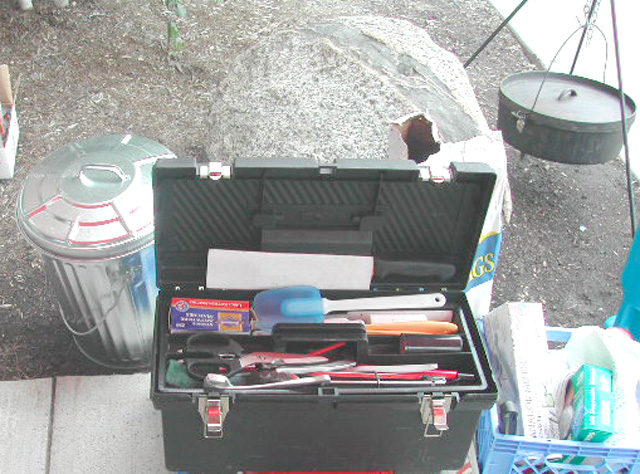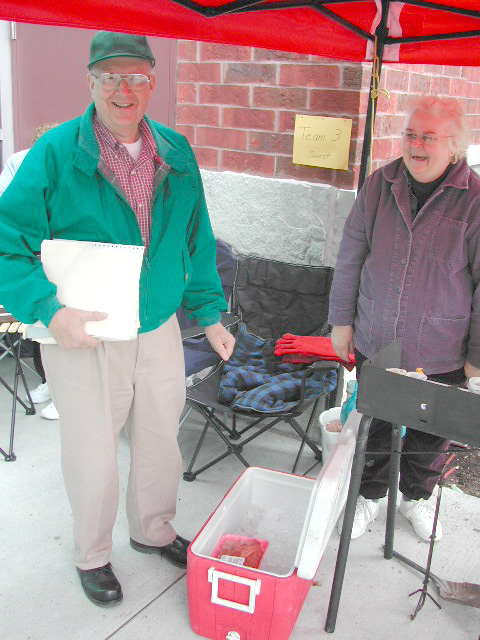 ... and last, but certainly not the least ... :-)