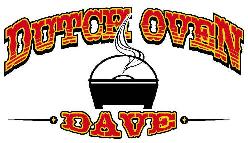 Dutch Oven Training
Women in the Outdoors, Batavia, New York
8/2/03
---
This morning Keith Lang and I were on our way early in the morning for an appointment with the Women of the Outdoors in Batavia, NY. We had an attentive class and a Venison Stew was made as part of their lunch along with
Cornbread and Peach Cobbler. Biscuits were prepared before the class started to set the right atmosphere. I use a recipe given to me by a friend who is a Seneca Indian, this recipe has been handed down over the years in her family.

3 heaping cups of flour
3 heaping Tablespoons of Baking Powder
1 handful of Crisco
2 cups of Milk
Stir
Knead
Blend until pasty
Cut into shape 1 1/2 inch thick
Cook at 500 degrees for 12 minutes.

In a 14 inch Dutch Oven this takes 14 briquettes on the bottom and 36 on the top.
They are scrumptious.

Our training on the Dutch Ovens was well received and there was some interest in joining us by some there.

Thanks to Keith for all of the help today.

Dave Horton
---
The Class ...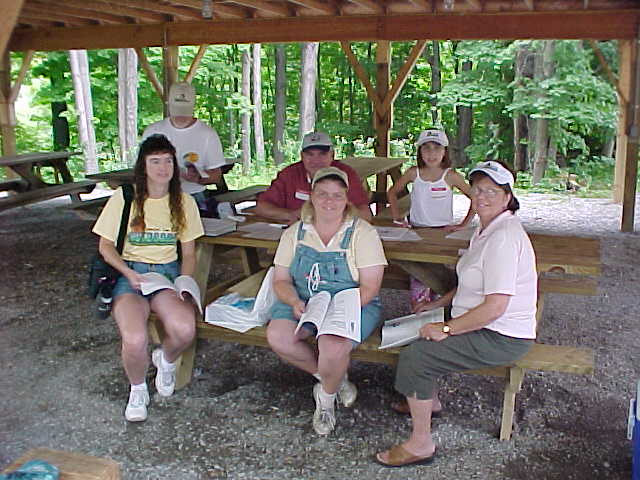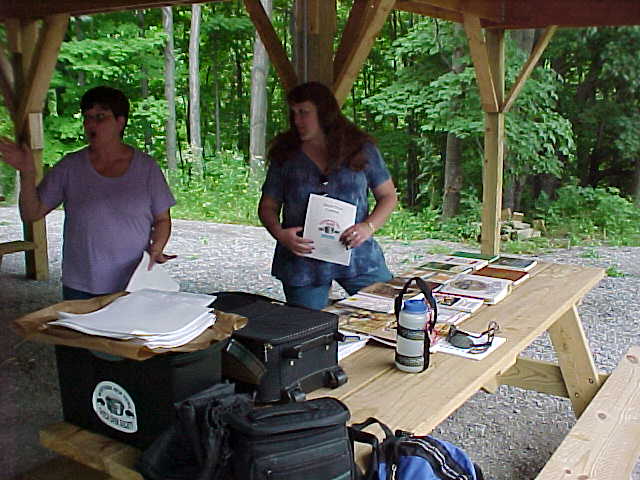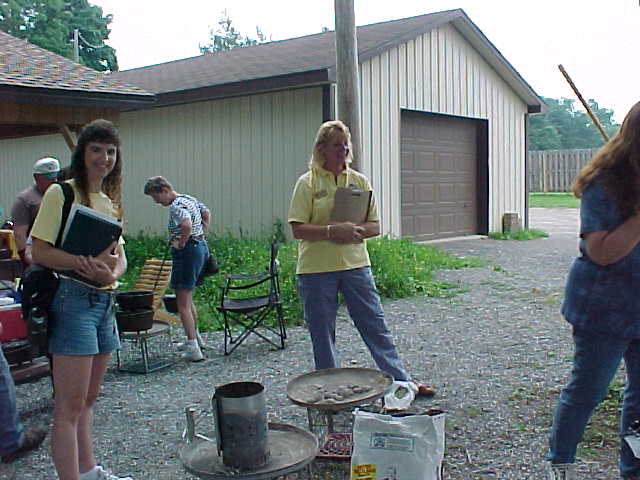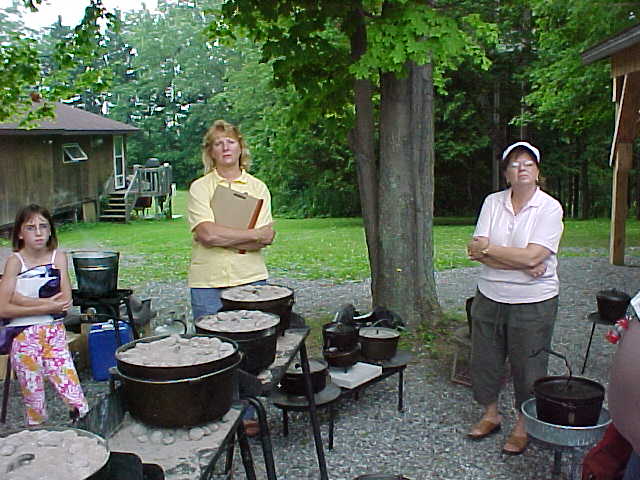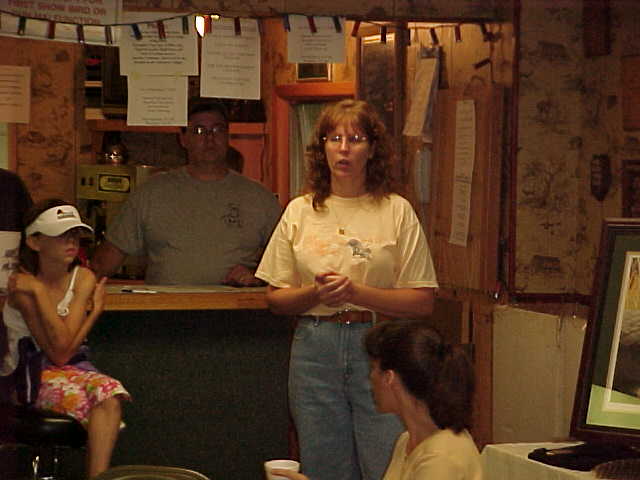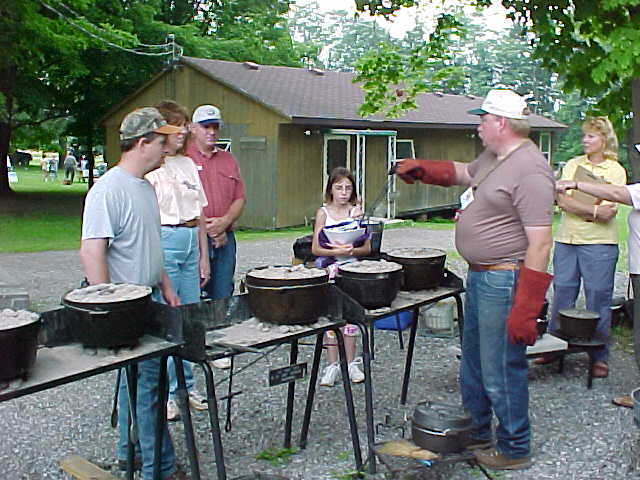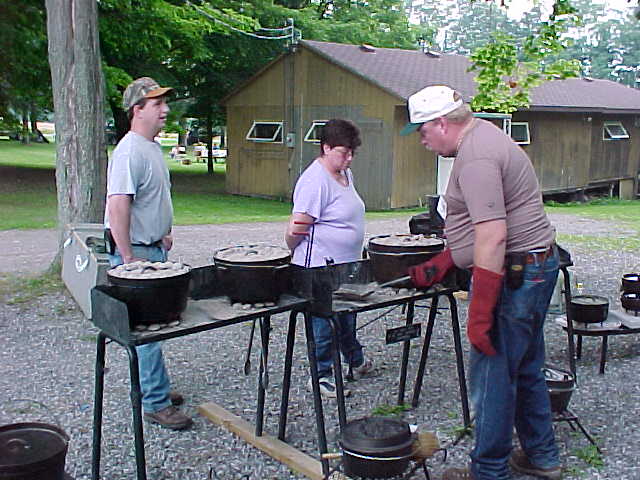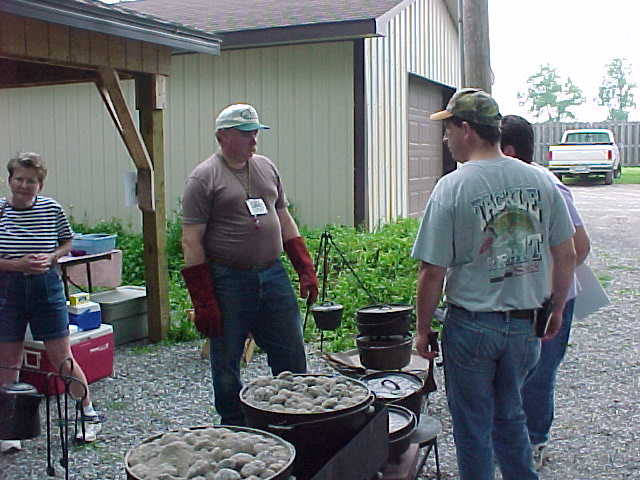 This young lady below really liked the Dutch Oven cooking ... :-)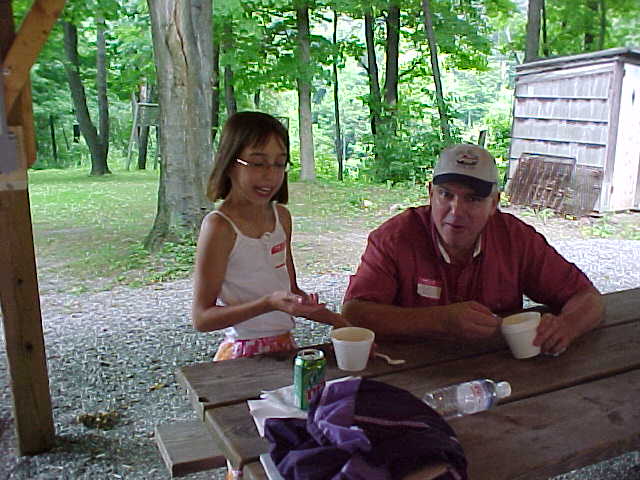 ---
The equipment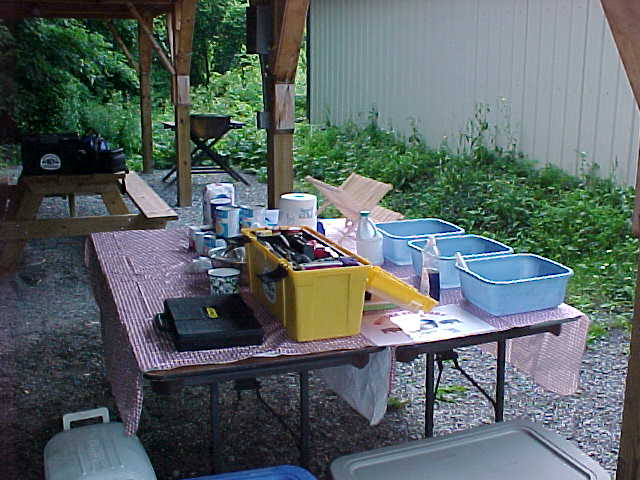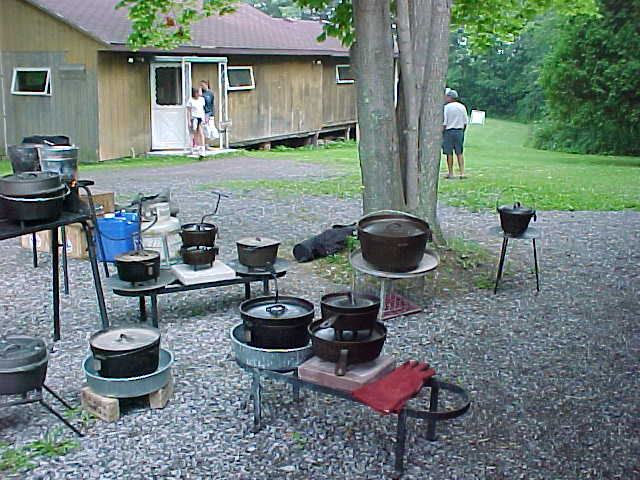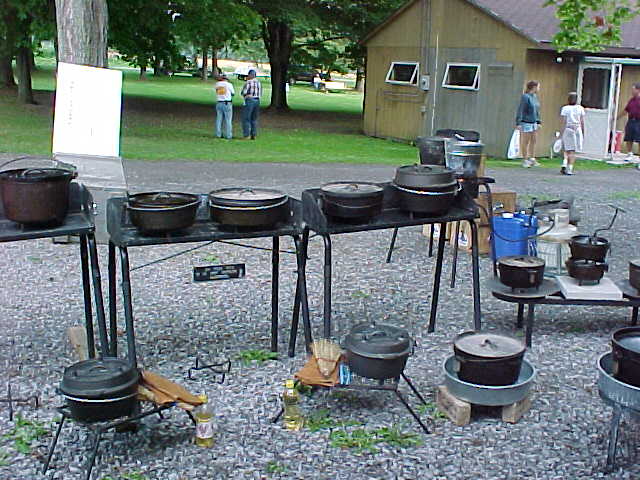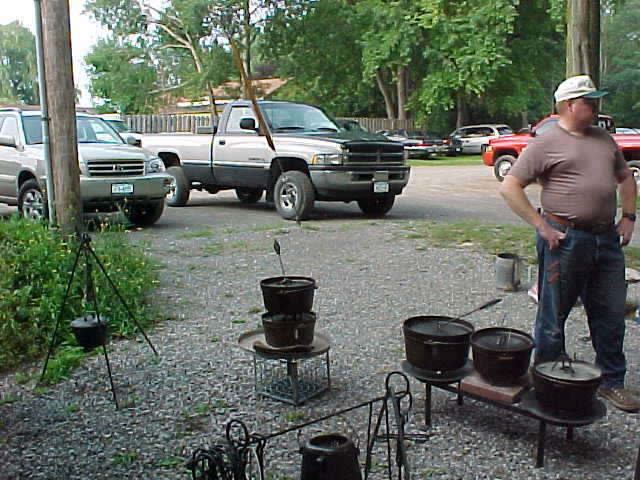 17" & 7" Dutch Ovens on tables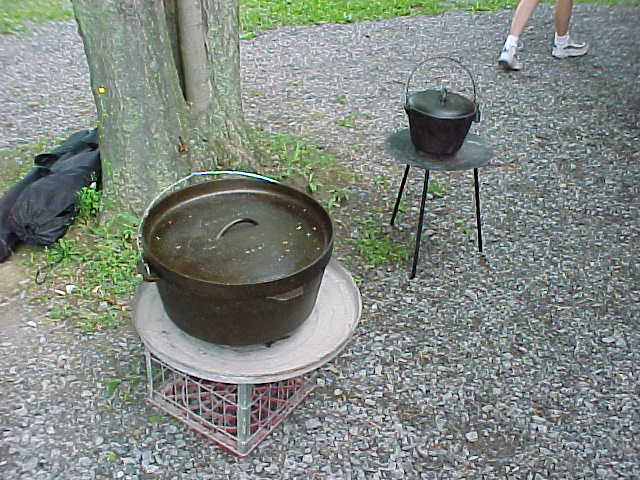 Hog Pan & 12" Dutch Oven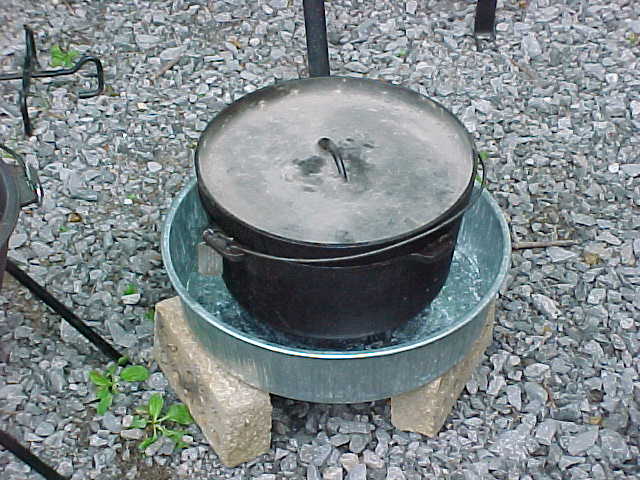 Hog Pan & Frame & Cement Block for Table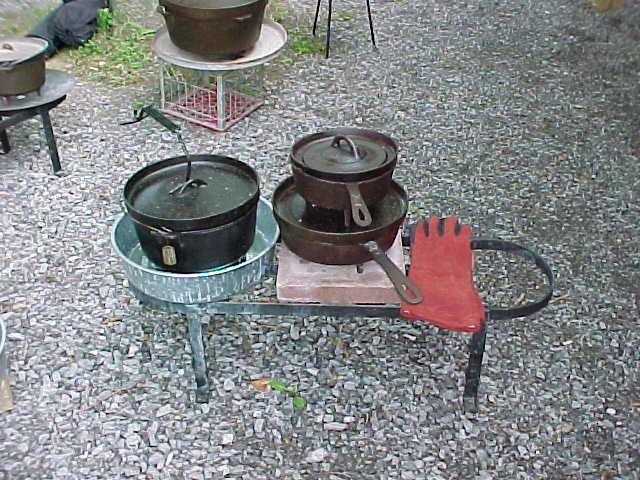 Hog Pan on 3 Bricks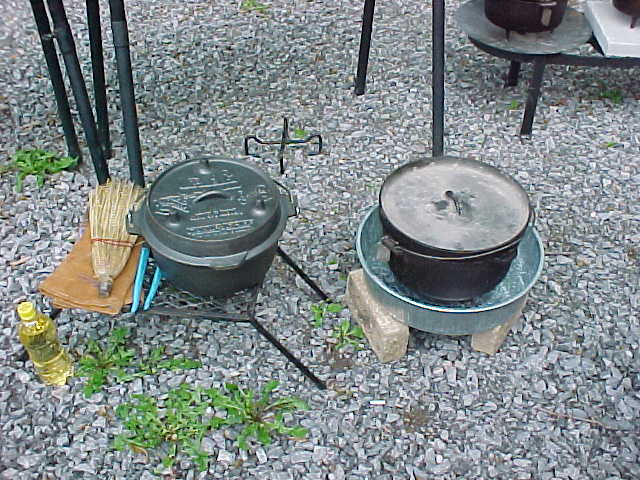 Lewis & Clark Camp Chef Oven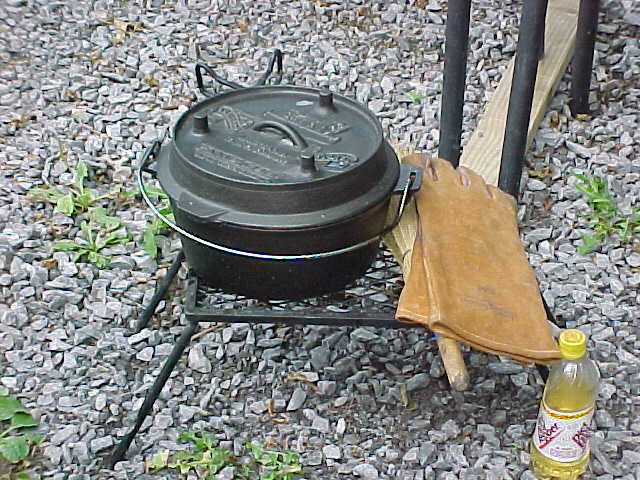 Milk Crate & Garbage Pan Lid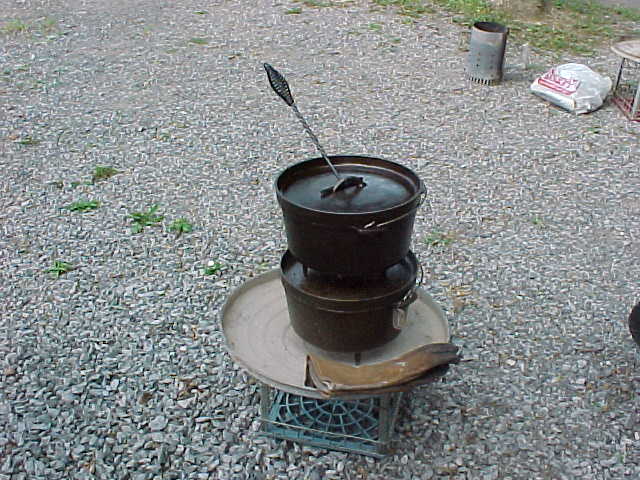 Tripod & Small Dutch Oven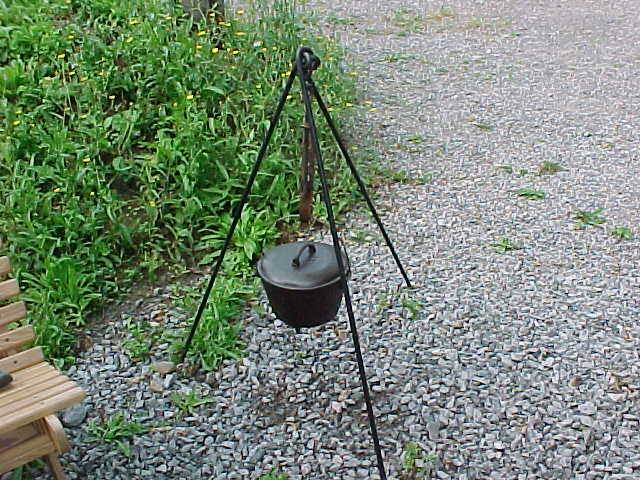 (2) 8" & (2)12" Dutch Ovens on Homemade Table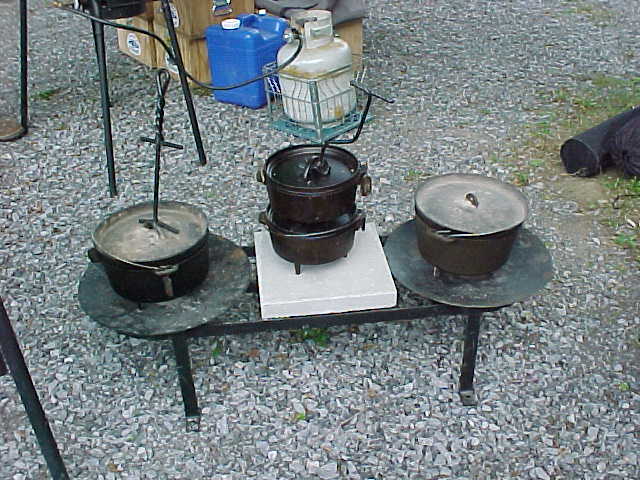 ---
The "Fringe Benefits" of Dutch Oven Cooking ... :-)
Cornbread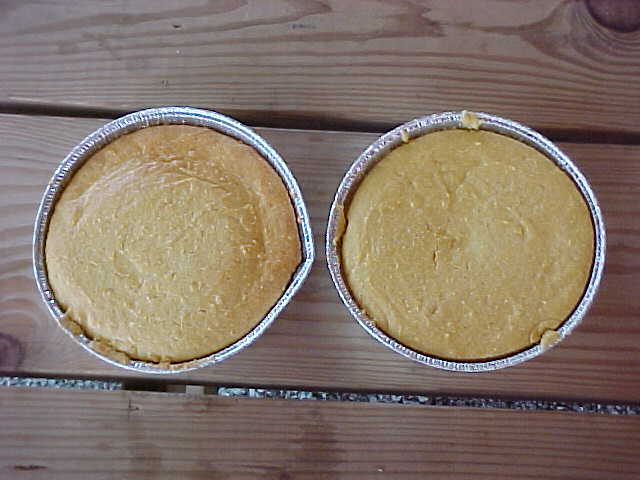 Peach Cobbler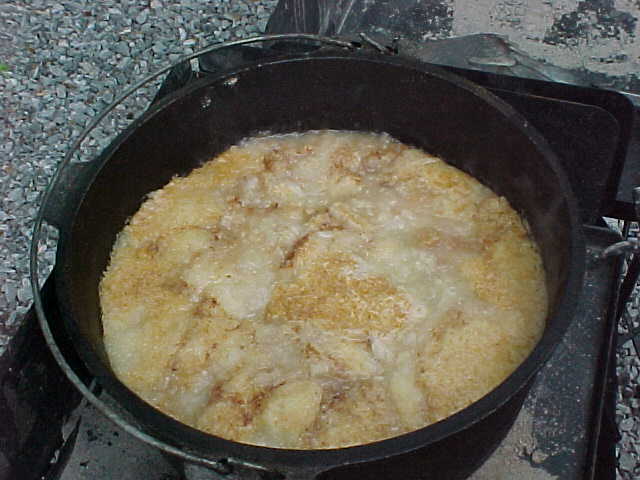 & when the foods all gone, it's time to Clean Up ...